Return to school on 29th June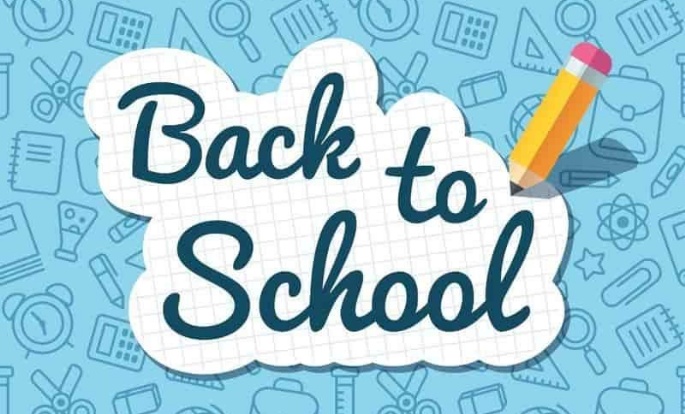 Current Information on our return to school on the 29th June 2020
Dear all,
I hope everyone is keeping well and that you are still managing to juggle the demands of everyday life with supporting your children.
I'm sure that you have all seen the continuing news coverage surrounding the return to school before the end of the summer term. We have now received the official guidance from the Welsh Government and we have also received additional guidance from the Vale of Glamorgan. Further to this the primary schools in this local cluster have also been working closely together to ensure a consistency is what we can deliver.
For those children who return before the summer our priority will be to support them emotionally in returning to school. Some children will just 'slot' back into the routines but for many it will be a very traumatic time. Every member of staff will have received a 3 hour online training package before our children return. This training is designed to help us understand the traumatic effect that the last few months may have had on your children, yourselves and indeed on our staff.
We are committed to using our outdoors as much as we can - children WILL NOT just be sat behind a desk when they are in. We will be supporting them with old routines, new routines and we will be reconnecting with them in happy and exciting ways that will ensure they still build relationships and make connections regardless of the physical distance we all have to try and keep from each other.
Your children are our priority and we will do everything within our power to help them adjust to this new normal. We also have to remember that this will be a new world for all of our parents and staff as well. We will need to support each other in adjusting and feeling safe about coming into school. This new way of working could continue into the Autumn term.
I cannot thank you all enough for the support, patience and understanding that you have given us as a school community. We are working behind the scenes to try and enable the children's return to happen safely and efficiently. We certainly don't have any answers yet for September!
There is not an overnight solution and things may change weekly and sometimes daily!!
What we know so far:
Kirsty William, Education Minister, has said that schools in Wales will return on 29th June
Summer term has been extended until 27th July – the October half term holiday will be increased to 2 weeks (subject to change)
R rate is currently below 1, if it increases Kirsty Williams will review and potentially stop schools re-opening
Parents are under no obligation to send their children in
All year groups are to come in for 'Check in, Catch up and Prepare'
No more than a third of children to be in school at any one time (we are aiming for 25%)
Key worker children will still be looked after and these will form part of this 'third' .
A hub for key worker children will be run throughout the week.
Children will be taught in smaller groups not whole classes
Focus is on wellbeing and emotional health of pupils
No mention has been made of statutory education.
Cleaning and hygiene will form a huge part of daily school life – handwashing, wiping of surfaces etc
'Blended' learning will be the way forward – a mixture of face to face teaching and online learning
This will not be a short term solution- this could potentially continue for some time.
We will do what is best for the St Illtyd children within the Government and Local Authority guidance. As I have mentioned we work closely with the other primary schools in the area to ensure a consistency in provision as much as possible.

What we are/will be doing to get ready:
De-cluttering classrooms and resource areas to enable social distancing as much as possible but it is well documented that this is difficult with children (especially younger children)
Soft furnishings have been bagged up.
PPE ordered and in place –soap, hand sanitiser, gloves, etc
We will be keeping children in 'bubbles' to reduce contact with others.
We will have staggered start and finish times of the school session.
We have outdoor handwashing facilities in place.
How will the children return?
School times will be as normal but with a flexi start. Morning sessions will begin between 8.45 to 9.15 and finish at 11.45. Afternoon sessions will begin between 12.15 and 12.45 and finish at 3.15pm. We are also not able to provide a breakfast or after school clubs for the summer term for health and safety reasons linked to managing COVID-19.
Nursery will open only to those children transitioning to Reception in September. Nursery drop off and pick up is at the Nursery gate from the staff car park. Start time is between 8.45 and 9.15 and pick up is between 11.15 and 11.30.
We anticipate that children will be in small 'bubbles' of no more than approx 8 children for a max of 3 hours at a time. Each 'bubbles' will have their teacher and potentially an LSA with them.
Movement within the school will be kept to a minimum. There will be no large unnecessary gathering during these times, eg assemblies or communal games. It isn't practical to operate a genuine one way system around our building but a sensible approach will be taken to keeping the children in their bubbles.
The children will not be in school over the lunch time (with the exception of KW children)
Hub children will book in as per the email sent this week. However, if Hub children go to a face to face session, they cannot go the Hub as well on that day.
As staff will be more involved with face to face contact and to adhere to the guidelines set by Welsh Government on social distancing, we will not be able to accept any new children for childcare from the 22nd June as our Hub is already at capacity. The booking facility is now closed.
Any families already making use of this provision can continue to do so until the end of term. Parents who work in schools should contact the school to enquire about childcare but only if needed.
The classroom will be cleaned once vacated by the children.
Children can wear school uniform for their teacher session. We would prefer this as we think it will help them with their mindset in thinking we are 'going to school'. However, it is not essential – we are happy if they want to wear comfortable clothes that are easily washed (school colours perhaps). If possible key worker children should wear clean clothes every day. (remember we will be taking the learning outside as much as possible). Please wear practical footwear.
There will be no breakfast or afterschool clubs but children can bring in a bottle of water (must be labelled with name) and a piece of fruit for snack. Do NOT bring bags, stationary, footballs, toys etc.
Older children will only be allowed to walk home on their own if we have an email or letter to confirm it.
What is the Local Authority doing?
Providing signage and PPE.
LA will sign off any risk assessment
Providing additional guidance
Questions asked:
Will the Hub run through the school holidays?
Kirsty Williams has been clear that teachers will not be expected to work throughout the summer. There may be centralised Hubs for key workers. Welsh Government are working with Local Authority on this at the moment. I understand that private providers for under 5s will be able to re-open on 29th June.
In September what will the return to school look like?
We're not 100% sure yet – There should be further WG guidance on this. It is likely some sort of blended approach will continue.
If there is a confirmed case does the whole school shut?
We will work with the Local Authority in this respect. Any children who shows symptoms will be sensitively isolated and parents called. If your child shows any signs of illness, particularly if they develop a high temperature, persistent cough of loss of taste/smell, then please keep them at home.
How will the classroom 'bubbles' be organised?
A timetable will be emailed to you in due course. The teacher will effectively split the class into 4 (25%). Each ¼ will be invited into school for one half day a week, always on the same day and time. The teacher will try to ensure children are with friends. It will not be possible to timetable all of your own children to be in at the same time. We are prioritising the children so that the check in allows them to be with their teacher and their class friends during the short period they are in for. We cannot swap any sessions given.
Do we keep going with home learning?
Yes – This may well be what we have to do in the Autumn as well. The teachers, when not face to face in school will be setting and giving the feedback online. We are looking to allow a session a week where the classteacher will be 'live'. In other words you can communicate with them (via email for example) through Hwb, Google classroom, Class Dojo, Purplemash or Seesaw and they will be monitoring this live and given you feedback straight away. The Vale, Consortium and unions are all advising teachers to stay away from live video streaming at the moment but we are monitoring the advice here, especially if this kind of blended learning is due to continue in the Autumn.
We estimate about 80% of you have engaged with the online learning. Many of you will also be doing activities at home with your children. If you have not engaged with any learning activity at all I implore you to do so. If you have any concerns or need support please let us know via email.
Next steps
Having read this letter you need to look at the check in model/timetable recently emailed to all parents.
Watch the short youtube clip of changes to school and how we will operate.
Complete the survey link recently emailed out, indicating your intention (or not) to return your child(ren) to school.
You will receive an email from your class teacher telling you the allocated check in session for your child. This cannot be changed.
If you are choosing to, bring your child to school at the allocated time and we will see you then.
Mr Hardy